Windows Server 2012 Remote Desktop User (50) Cal License Key
€70.02
Full Package Includes Windows Server 2012 Remote Desktop 50 User Activation Key.
100% Genuine Microsoft Product Lifetime License key Instant Email Delivery
This Key Will Install Windows Server 2012 Remote Desktop 50 User  On 1 Computer
Key Will Be Instantly Delivered
This Is One Time Buy Monthly
You Will Get All Official Updates From Microsoft
This Product Is Global Key
Bulk Discount Available
Compare
Windows Server 2012 Remote Desktop User (50) Cal License Key
Remote Desktop Services will be an effective tool to help users connect to virtual desktops, applications, or programs remotely anytime, anywhere. Let's learn about the genuine version of Windows Server 2012 Remote Desktop Services 50 USER Connections Key!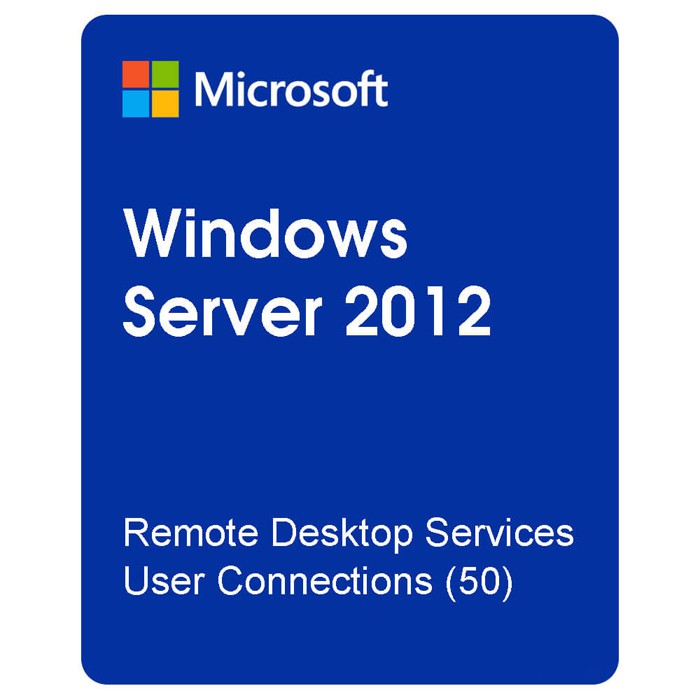 What is Windows Server 2012 Remote Desktop Services 50 USER Connections?
Windows Server 2012 Remote Desktop Services – 50 User CALs is a Client access license (CAL) package that supports 50 individual devices to access remote desktops concurrently per user license, connecting devices asynchronously. Unlimited time per user license.
Remote Desktop Services (RDS) is one of the core virtualization technologies available in Windows Server 2012. With a vision towards providing the best virtualization platform to expand the user database to access applications and programs on remote desktops.
In addition, RDS is expanding its role to provide you with a highly enhanced platform for virtual desktop infrastructure (VDI).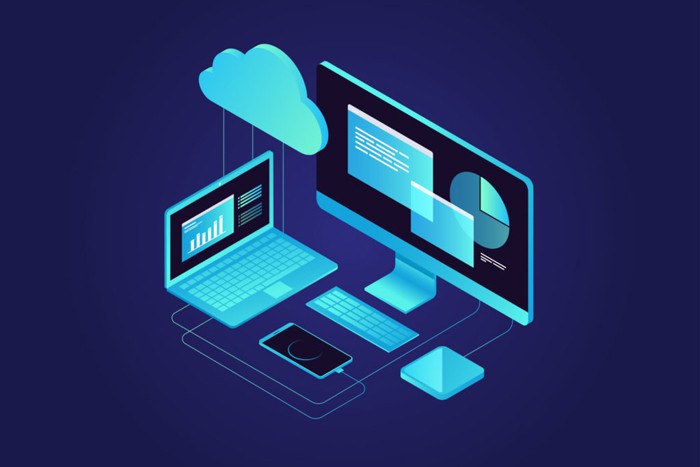 What's New in Windows Server 2012 RDS User?
The best part of RDS User is that you will need to purchase RDS client access licenses (CALs) and install them on the RD license server. Windows Server 2021 RDS will have the following highlights:
Simplify overall infrastructure and reduce costs
The main barrier of virtual computing infrastructure (VDI) is cost and complexity when users use it. Windows Server 2021 has many improved features to address this and host desktop deployments of any size, including:
Powerful pooled virtual desktop collection model.
Use the user profile disk.
High-performance and low-cost storage options.
Share resources in RD Session Server.
Physical GPU is optional for VDI.
Delete server The dedicated RD session server is running in redirect mode.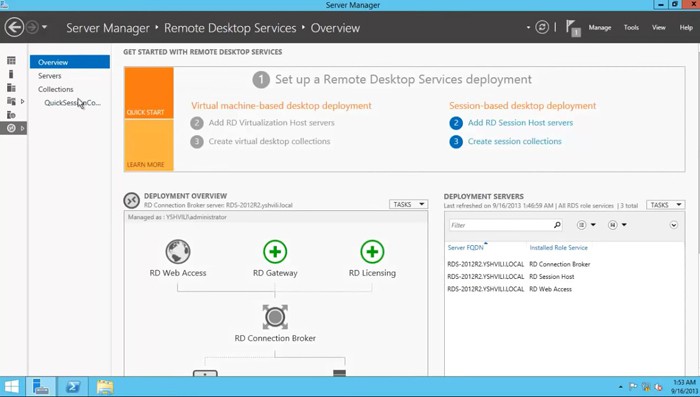 Simplify overall management
This is an improvement of the Windows Server 2012 RDS edition to enhance the management experience and create more solutions for partners. Improvements include:
Single management interface, easy to operate.
Deployment focuses on the role of RDS – create a virtual desktop or session collection.
The broker connects active RDs.
PowerShell support across all functions.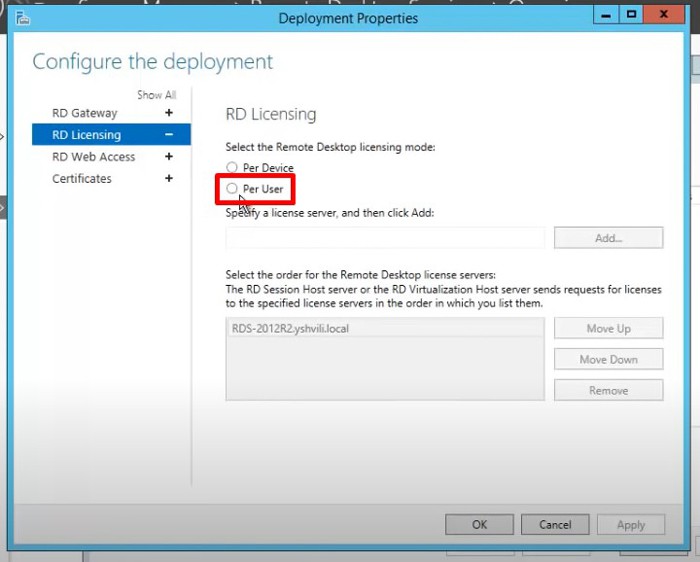 About Windows Server 2012 Remote Desktop Services 50 USER Connections Key Global
This is a brand new genuine cd key for Windows Server 2012 RDS 50 User Cal
Buy for 1 PC
Lifetime license
This product requires you to install the Standard Windows Server 2012 System already on your computer to activate it. The key cannot be used to upgrade Windows. It can only be used for new installations.